At FocusEduVation, our commitment to redefining the intersection of online educational content and strategic Digital Marketing is unwavering. We embrace the dynamic essence of modern learning, utilizing the power of technology and innovation to bridge the gap between educational content and its intended audience. The synergy between our content creation and digital outreach efforts is the nucleus of our methodology. We recognize that exceptional content alone, no matter how refined, remains undiscovered without a strategic digital apparatus. This realization underscores the significance of our Digital Marketing services, which emerge as a potent force in catapulting the visibility of your educational offerings to new heights.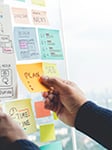 Marketing Strategy:
Our approach to marketing strategy is founded on tested pathways, strategies, and performance indicators. We navigate your marketing journey through careful analysis of the current situation, setting objectives, crafting strategies and tactics, and implementing controls for monitoring performance.
Key Benefits:
Structured and proven strategies
Informed decision-making through analysis
Effective monitoring of progress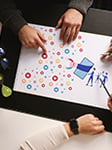 Media Buying:
Focus EduVation excels in creating comprehensive media buying strategies. Our approach includes program-wise needs evaluation, data research for audience resourcing, competitive analysis, and strategically timed media negotiations. We use programmatic buying to reach your target audience, leveraging data for informed decisions.
Key Benefits:
Targeted and data-driven media campaigns
Reduction of waste and redundancies
Informed media buying decisions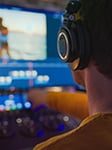 Media Placement:
Our dedicated media professionals enhance your digital marketing efforts with captivating video content. From filming interview sessions to event coverage, our team manages all aspects of video production. This includes creative concept development, project planning, scripting, coordination, editing, and post-production.
Key Benefits:
Engaging and impactful video content
Seamless video production process
Enhanced brand awareness and student recruitment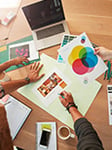 Marketing Process Implementation:
Our marketing process implementation involves a two-phase approach. Phase 1 includes a comprehensive review of current materials, research with internal and external audiences, and developing a new brand platform. In Phase 2, we deliver brand guidelines, launch new branding elements, implement marketing campaigns, and incorporate digital advertising support.
Key Benefits:
Holistic rebranding and messaging
Clear implementation roadmap
Effective marketing campaigns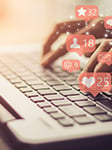 Digital Marketing Tactics:
Our digital marketing strategy is built upon three pillars: Awareness, Leads, and Qualified Leads. Through paid ads, social media, email marketing, webinars, video sales, and landing pages, we create awareness, generate leads, and convert visitors into potential buyers. Our strategies encompass social media posting, webinars, blogs, and email campaigns.
Key Benefits:
Holistic digital marketing approach
Engaging and interactive content
Conversion-focused strategies
Correlation with Industries
---
Digital marketing services play a pivotal role across various industries in enhancing brand visibility and engaging target audiences online. Industries such as E-commerce, Hospitality and Travel, Technology, Healthcare, Finance and Banking, Real Estate, Automotive, and many more benefit from our tailored digital marketing strategies. Regardless of your industry, effective digital marketing can bolster your brand's online presence and drive business success in the digital era.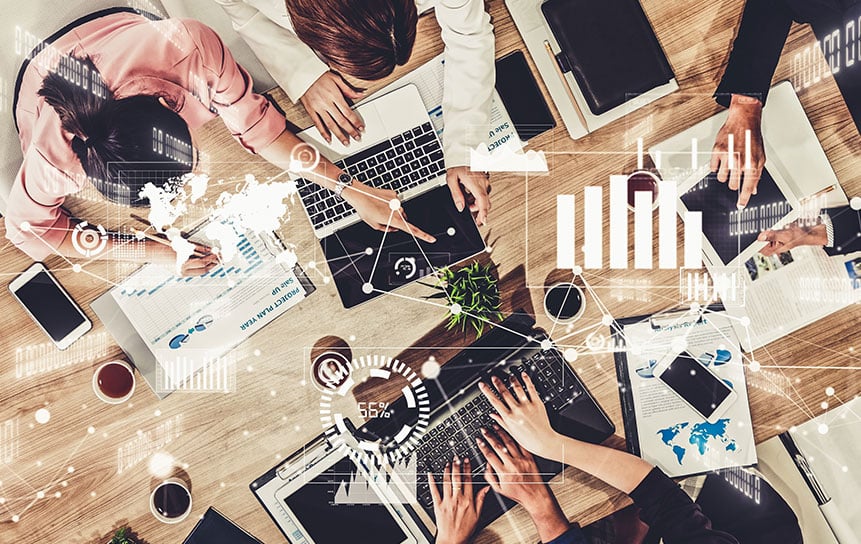 Digital Marketing
Description: FocusEduvation develops and implements marketing campaigns to attract potential students for Online Programs, aiming to secure qualified applicants. This involves crafting and disseminating promotional materials like literature, advertising, and design concepts, all in alignment with FocusEduvation's strategic decisions.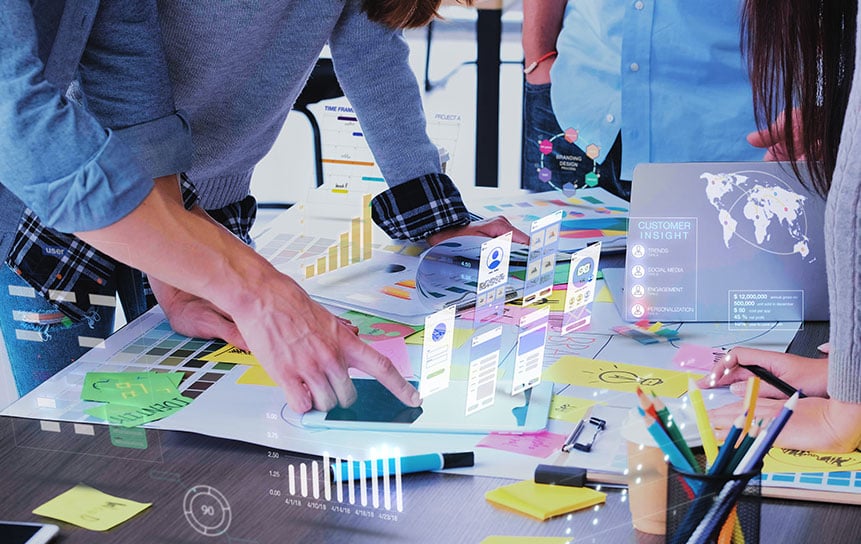 Marketing Campaign
Description: The College partnered with our team to create a display campaign targeting potential college students and raising awareness about its open enrollment periods.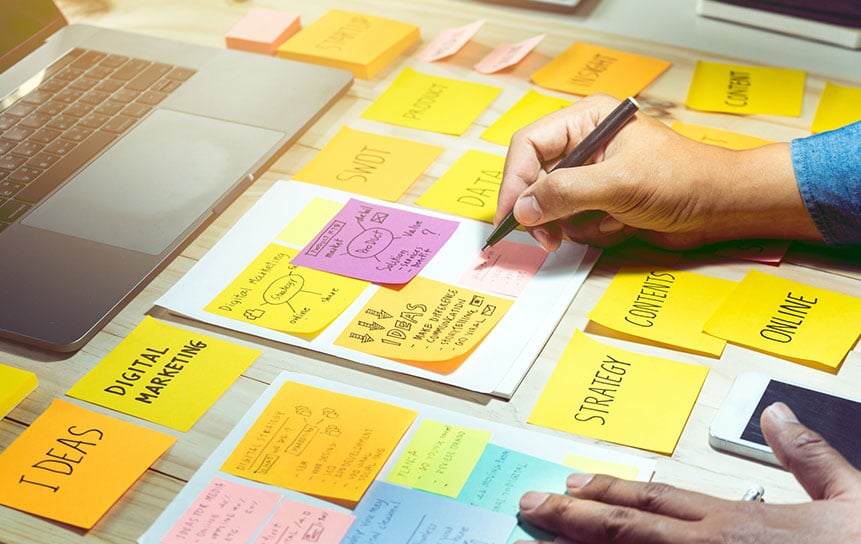 Marketing Campaign
Description: We collaborated with a Nebraska private university to devise a successful display and search engine marketing campaign, aimed at attracting prospective students to the university's site and engaging them in filling out a "request for more information" form.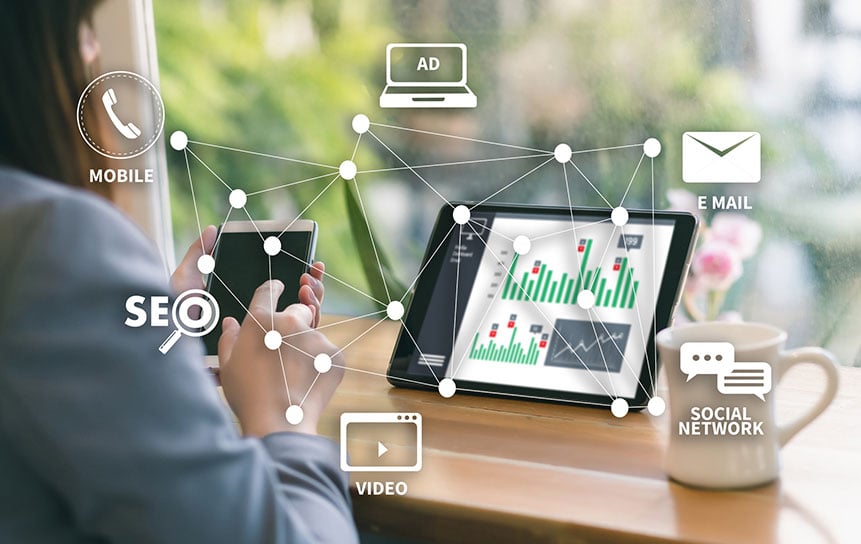 Digital Marketing Strategy
Description: A state university partnered with us to craft a customized digital marketing strategy, aiming to increase applications for its Master's in Business Programs by effectively reaching and directing relevant individuals to the university's website.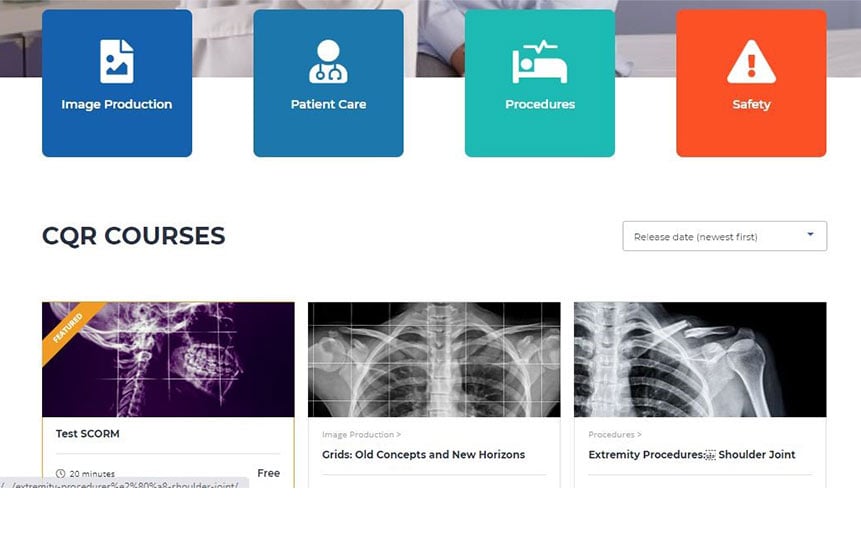 Custom Web Page Design and Development
Description: The university required enhanced design and custom online features. They aimed to promptly launch the new site while progressively integrating additional functionalities to align with their strategic vision.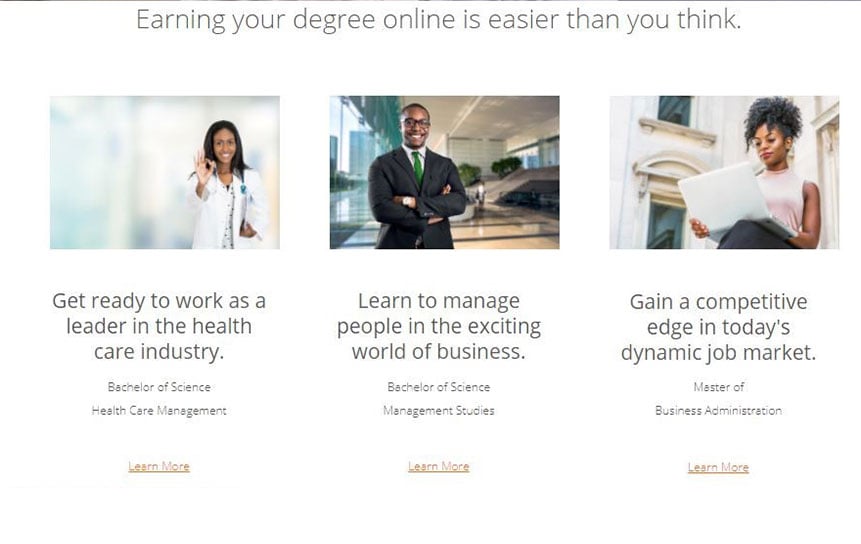 Webpage Redesign and Development
Description: The college entrusted our expertise to create an appealing, responsive website with improved aesthetics, user stories, and a video highlighting the value proposition, supported by a comprehensive CMS.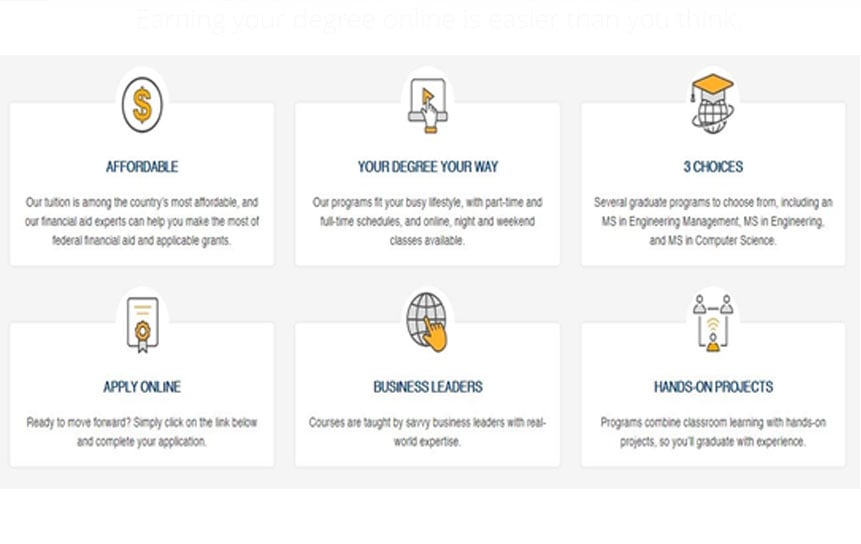 Webpage Design and Development
Description: The university conferred upon us the responsibility of enhancing user experience, optimizing SEO, implementing content marketing strategies, and seamlessly integrating social media. This encompassed presenting programs through captivating content and videos, as well as utilizing existing CRM activity.