Bootcamps
Accelerate Your Learning and Launch Your Career with Our Bootcamps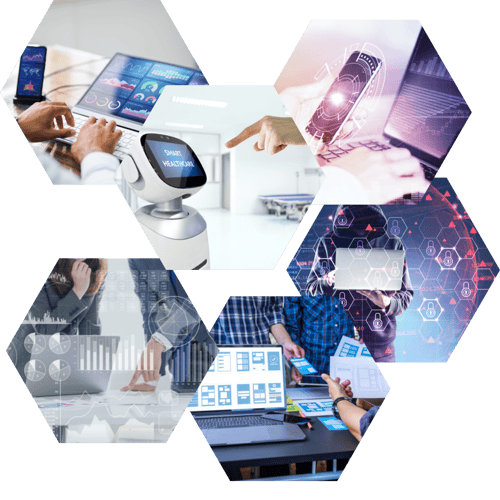 Our Vision
At Focus EduSolutions, we build, market, and support a series of industry-relevant bootcamps. As part of our ongoing initiatives to enhance workforce readiness training, we are offering six bootcamps in Fintech, Data Analytics, UI/UX Design, Digital Marketing, AI in Healthcare, and Cyber Security. Unlike other bootcamp credentials currently in the market, we are heavily aligned with our industry partners. Our bootcamps train learners in highly valuable, in-demand skills that align with industry talent needs. The curriculum is application-based, focusing on practicum and real-world applications. At Focus EduSolutions, we believe in the power of networking. That's why we will support learners through Virtual internships and Mentoring from industry executives. The curriculum and the pedagogy deliver a highly engaging learning experience with interactive scenario-based learning objects, decision-based simulations, and interactive case studies.
What's All the Buzz About Bootcamps?
Bootcamps are known for being an accelerated pathway to learning a suite of in-demand skills that lead to well-paying jobs. Bootcamp programs typically take less than one year to complete and cost a fraction of the tuition of a traditional four-year bachelor's degree. What sets bootcamps apart from traditional degrees, aside from time and cost, is industry relevance of the curriculum. Bootcamp curriculum is infused by industry experts, focusing only on the real-world skills employers need to fill talent shortages. Additionally, the curriculum is agile in that it adapts to the changing needs of employers.
Whether you are fresh out of high school or college or working full-time with a family, our bootcamps are flexible to fit into your schedule.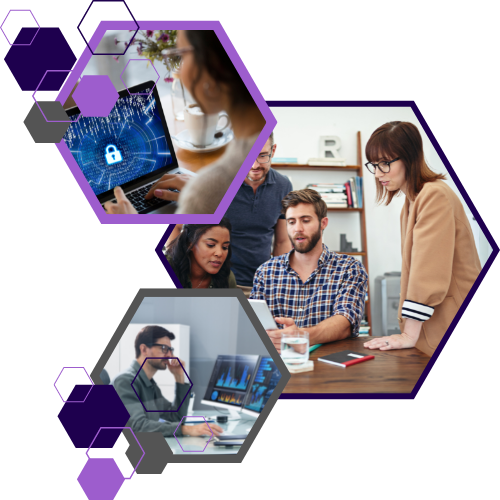 Instructor Led and 100% Online
Our instructor model utilizes industry experts who focus on workplace applications towards solving complex problems.
Role Based Virtual Learning Experiences
Virtual Learning Experiences (VLXs) are role-based or application-based Learning Units that deliver a holistic applicable understanding of a job role.
Industry-Validated and Mapped Skills
Skills are mapped to industry-in-demand job skills and validated through industry associations partnerships and subject matter experts.
Modularized Courses
Specific skills/modules can be parsed out allowing for plug n' play with other programs or as al-a-carte/chart your own course options.
Corporate Mentoring and Role-Based Info Sessions
The Corporate Mentorship and RBI programs are an avenue to engage and interact with students and trainees that may become potential employees for an organization.
Installment and Financing Options
Each bootcamp has flexible payment options allowing you to pay in installments over a period of time.
Empower Your Workforce with our Dynamic Bootcamps!
Join forces with Focus EduSolutions to elevate your employee pool and boost your current employee's talent.

Learn more