High School Career Boost
Offering high school students the opportunity to gain valuable skills through Bootcamps and Micro-Credentials, enabling them to enter the workforce with industry-recognized credentials.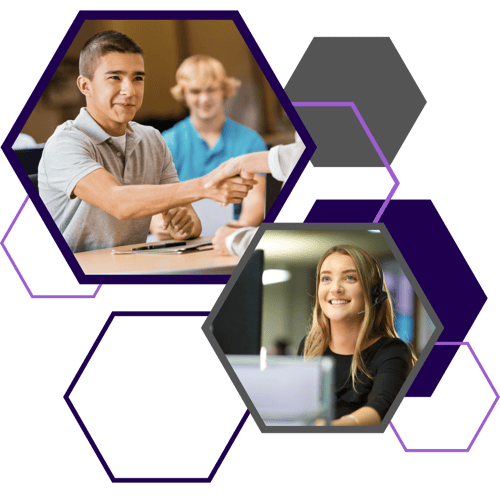 Empowering Students with In-Demand Skills
High School Career Boost (HCB) provides high school students with valuable skills needed to enter the workforce. The program offers targeted workforce readiness training that includes practical training, technical skills, soft skills, and career guidance.
Offering high school students the opportunity to gain valuable in-demand skills needed to enter today's workforce.
Some students choose not to enter college right after high school. Some choose not to pursue college at all. Obtaining a degree, although often correlated with higher earnings, may not be the optimal choice for everyone. Remarkably, there are many lucrative prospects available for those who hold a high school diploma. In reality, numerous career options provide opportunities for career advancement in higher-paying roles without the need for an additional degree.
In fact, more and more companies are waiving the requirement for a college degree for some in-demand roles and are opting for individuals who have skills-based credentials like certifications, bootcamps, industry-specific training, and other targeted programs.
What Makes Our Programs Unique?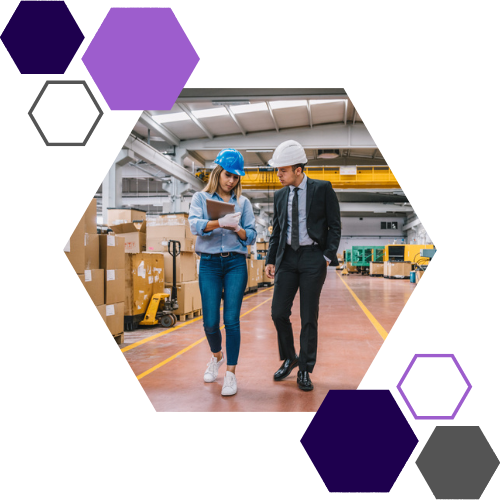 Industry Partnerships
Our established partnerships with local businesses, employers, and industry associations help ensure that HCB curriculum remains relevant to the needs of the local job market and provides students with real-world exposure and networking opportunities. These partnerships ensure high school students with in-demand workforce training in the form of micro-credentials.
Hands-On Learning and Work Experience
FES integrates hands-on learning opportunities and real-world experiences into all our programs. This includes use cases, simulations, virtual learning experiences, job shadowing, or capstone projects that allow students to apply their skills in real-world settings and gain practical experience.
HCB offers students a complete suite of career services to help them plan for their future and find the right path for their career growth. HCB offers guidance on job applications, resume building, interviews, workplace etiquette, and career exploration through the FES Job Portal. With focused career resources and support, students can develop a plan and execute it with confidence.
Self-Paced and Fully Online
HCB is a completely virtual program and can be taken at their own pace. Students can take the training and still focus on all their high school activities. Students do have the option to participate in on-site activities where applicable, but these are not required.
Self-Guided Options
While HCB is online and self-paced some students need a little guidance and handholding. Students have the option to work with a coach to ensure they successfully complete the program. Coaches are trained subject matter experts and instructors who can help students navigate the training and work with students as an accountability partner.
Student Success After Completion
After completion, students are awarded a digital badge and gain access to the FES Job Portal, where they can apply for jobs posted by our network of employers that align with the skills they have acquired.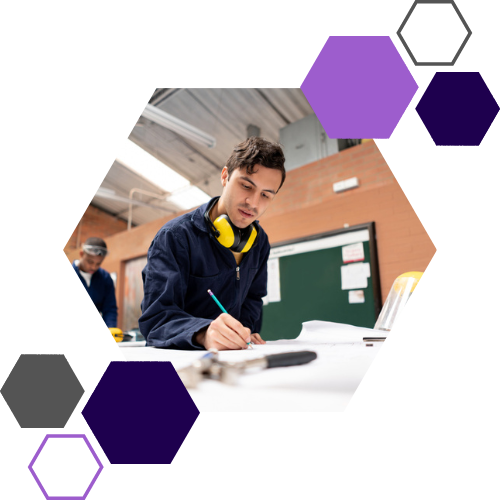 Why Partner with Us To Offer HCB
Preparing Students for the Workforce
HCB equips students with the skills, knowledge, and behaviors necessary for success in the professional world
Meeting Student Needs
Many high school students are eager to gain work experience and understand the expectations of the job market. By offering HCB schools can address these needs and help students make a smooth transition from school to work.
Enhancing Employability
HCB enhances students' employability by teaching them valuable skills such as resume writing, networking, communication, problem-solving, teamwork, and time management. These skills are sought after by employers and can make students more competitive in the job market.
Fostering Career Exploration
High school students often have limited exposure to different careers and may be unsure about their future paths. HCB introduces students to various industries, job roles, and career pathways. It can help them explore their interests, strengths, and potential career options.
Pathway to College
HCB can give students a boost on their path to a degree by helping them to earn their degree faster. Select HCB courses may be eligible for transfer credit at participating FES college and university partners. Saving students time and money.
Support Services
FES provides a full suite of student support services so that your staff can focus on their jobs as teachers and administrators. FES handles all the marketing, enrollment, academic support, help desk, learner portal, job search portal, and more. Our support services help students overcome barriers to success and smoothly make the transition from high school to the workforce.
Be a Part of Students' Success after High School

!
Learn more about how to partner with Focus EduSolutions to empower students after high school.
Learn more