Career Services
Creating a future-ready workforce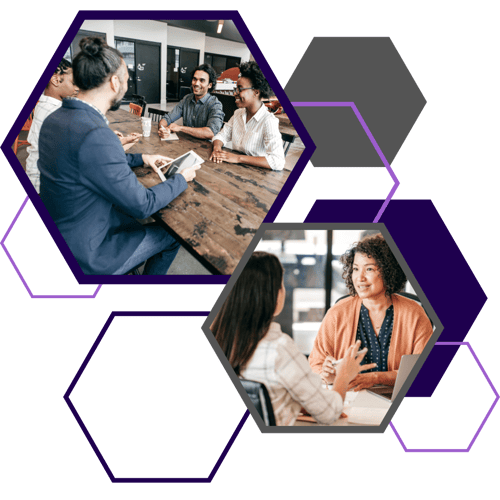 Get ahead of the game and stay future-ready
At Focus Edu Solutions, we understand the challenges of a constantly evolving job market, and with new technologies and industries emerging at this fast pace, there may be a constant shift in the types of jobs that are in demand.
To counter the gap between demand and supply for employees with the skills, the new workforce must have a diverse set of skills, including both technical and soft skills.
Our mission is to create a future-ready workforce with solid industry knowledge and adequate skills training who can prosper in the dynamics of the ever-changing job market and deliver results.
Register Now
Elements of Career Services
Career Coaching
A 60-minute session with a Certified Career Coach to help you identify the best-suited career opportunities, lay out a career path, and define your value proposition
Access to Resources
Access to world-class resume templates, LinkedIn and cover letter preparation tools
Interview Preparation
Access to the top 100 interview questions guide and two mock interviews with leading industry experts with real-time feedback and tips for improvements
Comprehensive Career Support
From Skill Development to Job Search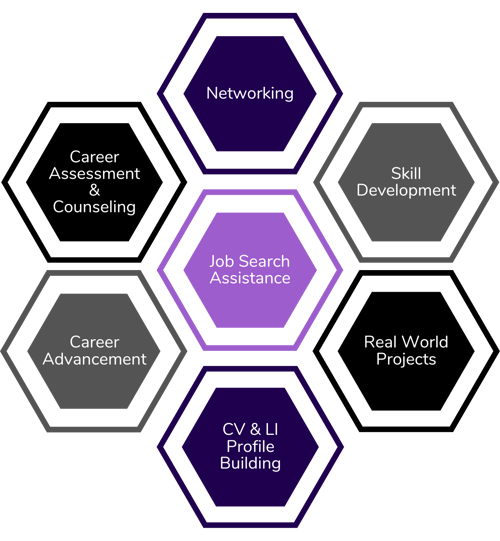 Networking – Interact with instructors who are experts in their field and make valuable industry connections.
Skill Development – Experiential learning, personalized guidance and feedback accelerate your learning and development and help you gain new insights and perspectives.
Real World Projects – Our network of our established corporate partners, develops project opportunities that will challenge and engage students.
CV & LI Profile Building – Resources and support to succeed in real world projects, resume and cover letter reviews and interview preparation
Career Advancement – Pairing students with industry professionals who can provide insights into potential career paths help them develop skills needed to succeed in those roles.
Career Assessment and Counselling – Make informed career decisions by identifying your strengths and weaknesses through tailored assessments and industry-specific career counselling sessions.
Job Search Assistance – Access to industry specific job openings through our partner organizations who can serve as a conduit to current job market trends, company culture, hiring practices and other insider knowledge.