Digital Marketing Bootcamp
Accelerate Your Digital Marketing Skills with Focus EduSolutions' Power-Packed Bootcamp!
100% Online | 22 Weeks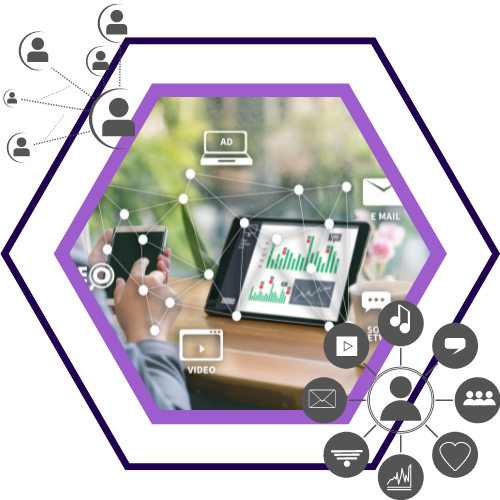 Transform Your Marketing Career
The Digital Marketing Bootcamp is a comprehensive 22-week program designed to equip students with the skills and knowledge necessary to succeed in the field of digital marketing. The course begins by covering the fundamental concepts of traditional marketing and then delves into the world of digital marketing with an emphasis on strategy development, data analysis, and scientific testing and evaluation.
Each module project builds upon the previous one, culminating in the development of a digital marketing strategy document in the penultimate module. This document can be applied to a real-world case scenario for either the student's current company or a potential future company. By the end of the program, students will have gained the skills and confidence needed to succeed in the fast-paced and ever-evolving field of digital marketing.
Course Overview
This program is carefully designed to aid digital marketing employees in gaining knowledge on the various aspects of digital marketing through interactive activities, videos, quizzes, and real-life scenarios. Throughout the course, students will gain hands-on experience in essential digital marketing areas, including social media management, SEM, Google Analytics, email marketing, CRM, and automation. The course also includes the use of Stukent Simulation using Mimic Pro innovative platform, which provides students with simulation-based learning opportunities to apply their knowledge in real-world scenarios.
Designed For:
This comprehensive digital marketing bootcamp caters to a diverse range of individuals who are passionate about the field of marketing. This bootcamp is designed for aspiring marketers, professionals, and entrepreneurs seeking to enhance their digital marketing expertise and achieve tangible results. Our program is valuable for professionals in related fields such as advertising, public relations, sales, or analytics, as it offers insights into how digital marketing integrates with these disciplines and how to leverage them synergistically. Due to the wide variety of roles and responsibilities within the digital marketing field, there is no single salary range for digital marketing employees. Salaries can range from $50,000 to upwards of $150,000 depending on the level of experience, qualifications, and job role. In addition, salaries can vary vastly depending on the company and geographic region. This program will prepare learners for various job titles including:
Digital Marketing Specialist/Manager
SEM Marketing Specialist/Manager
Search Engine Optimization (SEO) Specialist/Manager
Content Strategist Web Analyst, Pay-Per-Click (PPC) Manager
Social Media Specialist/Manager
Email Marketing Specialist/Manager
Skills Covered:
This program will equip learners with the following skills and work competencies:
Social media management & advertising opportunities
PPC, SEO, SME, and Content Strategy
Visual communications techniques
Apply the scientific method to Digital Marketing: Testing, measurement, and evaluation
Email marketing, CRM, and Marketing Automation
Marketing fundamentals and strategies, budget management, and team management
Data visualization, segmentation, bid management, and web analytics
Campaign planning, page optimization, and link building
Modules:
The Digital Marketing bootcamp provides a comprehensive and practical learning experience for individuals looking to master the art of digital marketing. The course is designed to equip participants with a strong foundation in marketing fundamentals and strategies, along with essential skills in budget management and team management. Through a combination of theoretical knowledge and hands-on exercises, participants will gain the expertise needed to develop effective marketing strategies, allocate budgets efficiently, and lead and coordinate teams effectively in a digital marketing context.
Module 1: Introduction to Foundations of Digital Marketing
Module 2: Target Audience Insights & The Customer Journey
Module 3:
Digital Marketing Tools
Module 4: Data-Driven Marketing, Results Analysis
Module 5: Paid Search Marketing, Web & Search Engine Optimization
Module 6: Keyword Management
Module 7: Content Marketing
Module 8: Social Media Platforms, Strategies & Campaigns
Module 9: Google Analysis
Module 10: Video Advertising
Module 11: Mobile Marketing Strategy & Mobile Applications
Module 12: Developing a Digital Marketing Strategy
Module 13: Careers in Digital Marketing & Where to Next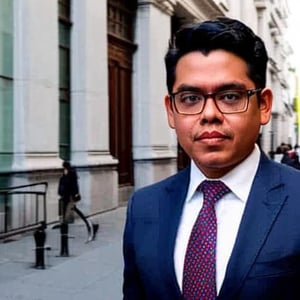 Norman Valdez
Norman Valdez is the Director of Technology and Communications, Digital Transformation Strategist, and Instructor based in Toronto, Ontario, Canada. Having worked in digital media, marketing, and communications for more than 15 years, he is an accomplished professional. His areas of expertise include implementing new systems and technologies to aid organizations in achieving their objectives, offering insightful analysis into pressing societal issues, and using technology to bring about positive change.
At CERIC, a nonprofit that promotes education and research in career counseling and career development to improve Canadians' economic and social well-being, Norman currently serves as the Director of Technology and Design, Marketing, and Communications. Norman is enthusiastic about developing CERIC's digital marketing strategy, boosting online engagement, enhancing digital project management, putting in place a digital transformation strategy, and analyzing website and social media data in his current position..
In the course of his twelve years at CERIC, Norman has introduced and put into practice a number of cloud-based tools, including Huddle, Eventbrite, MailChimp, Wufoo, SurveyMonkey, Dropbox, Slack, Zoom, Buffer, Salesforce, Office365, WordPress, QuickBooks Online, GoToWebinar, Zapier, and LastPass. He has also played a significant role in hiring staff, some of whom are now important team members. In addition, he oversaw CERIC's recent branding initiatives, launched CareerWise and OrientAction, two new content curation platforms, and unveiled the Digital Transformation Strategy, a strategic plan to improve the organization's use of technology.
In addition, Norman teaches MEDI1022 Social Media and Emerging Technology at Toronto Business College. He was the project director and co-founder of Vivid Design and is a co-host and owner of One Hour Podcast.
CONVENIENCE
PAY ALL AT ONCE
One Time Payment
$6,500
For entire bootcamp
Paying the total cost of the bootcamp upfront.
Full access to the course
Financial Simplicity
Full support
Certificate of completion
FLEXIBILITY
INSTALLMENT PLAN
Pay over the course of the bootcamp
$1,300
per month for five months
Dividing the total cost into equal monthly payments.
Full access to the course
Payment flexibility
Full support
Certificate of completion
Interested in Learning More?
Take the first step towards advancing your knowledge and skills. Complete the inquiry form now and let us guide you towards the perfect course for your educational goals.
Learn more