Energy Network Defense
Dive into Practical Deployment with Energy Network Defense
100% Online | 3 Weeks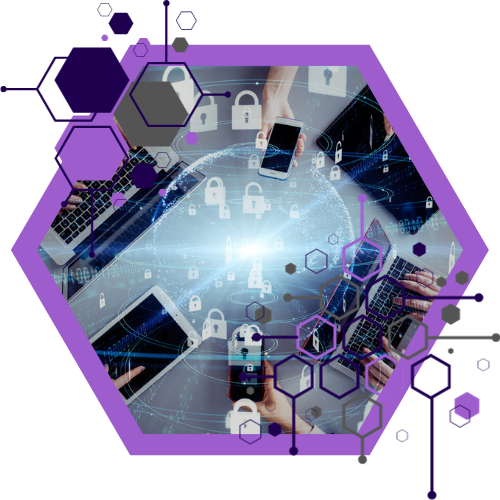 Navigate the Realm of Network Operations with Expertise
The Micro-Credential on Energy Network Defense offers a 3-week immersive experience, delving deep into device connection for seamless communication and data sharing, addressing areas such as protocols, IP addressing, routing, switching, and network topologies. Mastering these fundamentals is essential for efficiently creating, configuring, and troubleshooting networks. This knowledge ensures the secure and smooth transmission of data across local and wide area networks. This course not only explores the core concepts and practical aspects of the network but also provides hands-on experience with a range of tools that pertain to the practical deployment and setup of computer networks that facilitate device communication and data sharing. Real-world examples are used to illustrate these information security principles and concepts. The course offers an extensive cornerstone for your journey into the realm of cybersecurity implementation, as organizations worldwide increasingly emphasize the importance of robust cybersecurity practices. Understanding these foundational concepts is key to establishing a secure digital environment.
Upon completion of this credential, learners will be able to:
Compare OSI model network functions
Configure SOHO networks
Deploy Ethernet cabling and switching
Describe network interfaces
Explain network troubleshooting methodology
Explain IPv4 addressing schemes
Use appropriate tools to test IP configuration
Configure network addressing and internet connections
Introduce different cryptographic theories
Implement identity and account management controls
Implement secure network designs
Implement firewalls and proxy servers
Cybersecurity is the most reputed and fastest-growing information technology segment. There is a wide range of Cybersecurity jobs in Energy Network Defense such as:
Industrial Control Systems (ICS) Security Analyst

Security Compliance Manager

Security Awareness Trainer

Risk Assessment Analyst





Get Started
On-Demand Credential
$2,350
For entire credential
Enroll now to take the steps to advance your skills and career.
Full access to the course
Complete credential in hours
Complete from anywhere
Certificate of completion
FINANCING PARTNER
Meritize Financing
*$0
*$0 in school repayment options
Checking your loan options will not affect your credit score
Get credit for your merit
Pre-approval in minutes
Competitive fixed and variable rates
No pre-payment penalty
Interested in Learning More?
Take the first step towards advancing your knowledge and skills. Complete the inquiry form now and let us guide you towards the perfect course for your educational goals.
Learn more