Incident Response - Ransomware
Mastering Incident Response in a Ransomware World
100% Online | 4 Weeks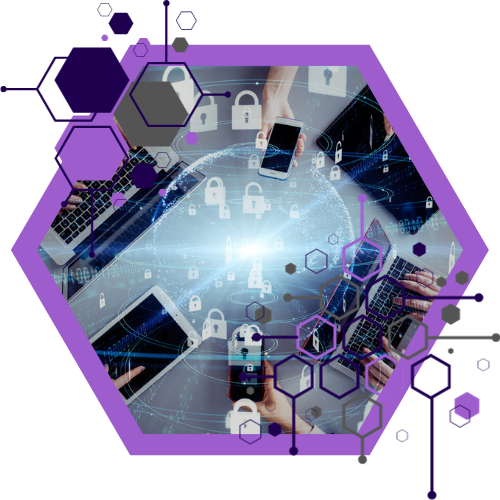 In-Depth Insights into Ransomware Incident Response
The Micro-Credential on Incident Response - Ransomware is an intensive 4-week program that immerses participants in the realms of disrupting operations, data protection, threat intelligence, and monitoring. This course is designed to equip professionals with the skills and knowledge required for the challenging roles of security practitioners. While this course explores fundamental concepts and practical aspects of information security, it also offers hands-on experience with an array of tools aimed at vulnerability management and effective communication of cybersecurity risks. Real-world examples are employed to illustrate these essential principles and concepts in information security. The course is built upon a vast and up-to-date global knowledge base, ensuring that students gain the critical information, security expertise, and skills needed to excel in IT operational roles. It places a strong emphasis on proactively preventing cyberattacks and achieving success in the ever-evolving landscape of cybersecurity.
Upon completion of this credential, learners will be able to:
Explain different threat actors, vectors, and intelligence sources
Compare and contrast various types of controls
Summarize the techniques used in security assessments
Explain the techniques used in penetration testing
Explain risk management processes and concepts
Administer cybersecurity resilience
Apply the policies and procedures regarding security controls
Describe the standards and regulations regarding data
Compare and contrast governance, risk, and compliance reports
Explain the importance of scoping and organizational/customer requirements
Cybersecurity is a fast-growing information technology segment. There is a wide range of Cybersecurity jobs in Incident Response such as:
Security Analyst
Forensic Analyst
Security Operations Center (SOC) Analyst
Cyber Threat Intelligence Analyst
Get Started
On-Demand Credential
$2,650
For entire credential
Enroll now to take the steps to advance your skills and career.
Full access to the course
Complete credential in hours
Complete from anywhere
Certificate of completion
FINANCING PARTNER
Meritize Financing
*$0
*$0 in school repayment options
Checking your loan options will not affect your credit score
Get credit for your merit
Pre-approval in minutes
Competitive fixed and variable rates
No pre-payment penalty
Interested in Learning More?
Take the first step towards advancing your knowledge and skills. Complete the inquiry form now and let us guide you towards the perfect course for your educational goals.
Learn more