Micro-Credentials
We are revolutionizing workforce readiness through the development of high-quality, industry-backed certificates and micro-credentials that are designed to up-skill and re-skill the workforce of today.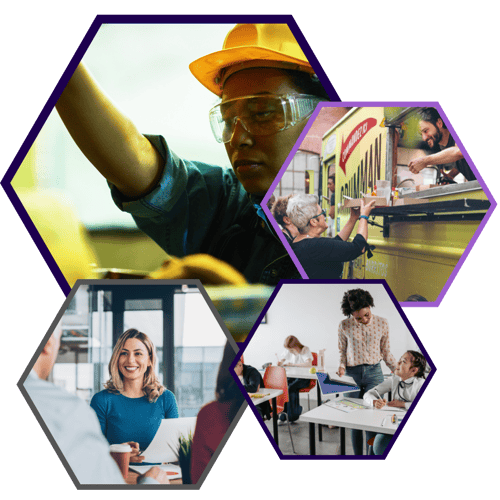 What are Micro-Credentials?
Micro-credentials and digital badges are the solutions needed to successfully chronicle students' skills development and allow employers to understand and trust their technical and soft skills achievements. Micro-credentialing is a non-traditional learning pathway where students gain skill-sets in a specific technical area and receive a credential within a matter of weeks, serving both the student and the industry in a timely and affordable format.
Focus EduSolutions designs credentials with our university and industry partners that provide experiential and application-based learning, with industry-specific standards. We use online simulations, case studies, various technologies, and a variety of assessment methods to ensure skills acquisition.
Micro-credentials help industries to fill skills gaps, contribute to the growth of local economies and have become a tool to up-skill and re-skill the workforce.
How Does It Work?
Focus EduSolutions creates customized certificates that address the skills gaps identified in the region. The process includes a full regional/national industry analysis to validate the certificate-potential, establishing regional or national industry partnerships, and the development of the online or hybrid courses leading to a university branded certificate, and a full-fledged brand and program paid-marketing initiative. We also investigate the potential for federal and state workforce development grants to fund micro-credentials and professional certificates for our university or industry partners, or individual grant opportunities for students.
Our services include managing the student's enrollment lifecycle, and fully hosted 'University Branded' platform/ learning management system driven through a single sign-on from the college's website. Helpdesk-support and virtual teaching assistance/ faculty are available on demand.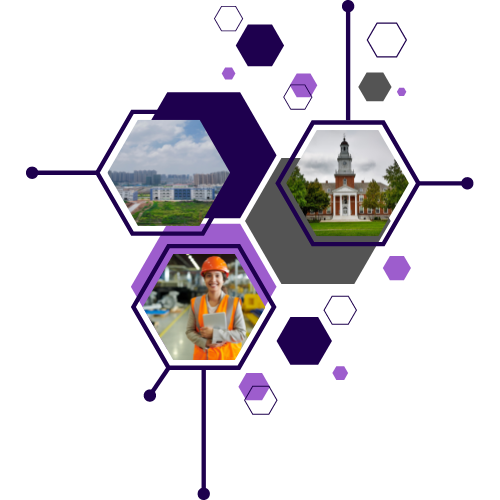 We help institutions to identify workforce skills that are 'in-demand' in their region.
Micro-credentials are then created as a collaboration with the university and partnerships with the local and regional industries. Collaboration with Focus EduSolutions entails building a suite of college-branded micro-credentials and digital badges. These credentials are specifically customized to meet the up-skilling and re-skilling requirements of the workforce.
Benefits of Micro-Credentials Aligned to the Industry
Pedagogy
Self paced-asynchronous application based and 100% online
Duration
Runs 6-12 weeks, curated for the busy working adult
Industry Driven
Created by industry experts and endorsed by industry associations
Real-World Scenarios
Each credential includes real-world and scenario-based learning simulations
Helpdesk Support
We provide 24/7 helpdesk support for any questions or needs you may have
Career Services
Career services come standard with any enrollment to ensure your career success
Unlock the Power of Micro-Credentials

!
Learn more how to elevate your university's offerings with Focus EduSolutions micro-credentials.
Learn more