2 min read
What are Boot Camp Programs?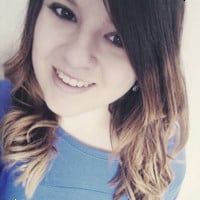 Angela Lydon : Aug 21, 2023 5:39:14 AM
What are boot camps?
You have likely heard of the term boot camp before, but they have recently been on the rise now that online programs are becoming more popular. Boot camps are programs that can be completed fully online and focus on a specific subject. They are designed to provide certain skills and knowledge within a relatively short period of time. Most boot camp durations are just a matter of weeks. These programs are great for the following reasons:
-Earn a certificate within a significantly shorter time frame than a degree
-Save time and money- boot camps are very cost-effective programs
-Focus on a specific subject to increase career and earning potential
-Prepare for a rewarding career in a growing industry
-Learn interpersonal skills and valuable communicative qualities
Boot camp programs typically center around rapidly expanding areas and industries where studies expect growth in revenue and employment demand. This often includes digital, technical, or STEM fields.
Recent reports show that digital-related jobs will continue to be the highest in-demand occupations, even within the next decade.
Additional studies show that from 2019-2020, there was over a 30% increase in boot camp enrollments in the United States. Reports have shown prominent expansion in boot camp interest, and it is anticipated to continue growing.
Who is eligible for these programs?
Although some organizations or institutions may request a high school diploma or an age requirement of 18 years or older, enrollment for online boot camp programs is generally very flexible and convenient for the student. With boot camp programs, typically users can enroll quickly and easily online and sign up within minutes for their program with minimal requirements. Very often, payment plans are also offered for easier affordability. Programs are generally available on user-friendly online platforms for easy completion.
Which boot camps is Focus EduSolutions offering?
Through research and with the help of our knowledgeable team, Focus EduSolutions has created boot camps in high-demand subjects that are anticipated to continue growing in the job market and can earn our students the highest profit. We are currently offering the following fully online boot camp programs:
If you or someone you know have ever considered a career in these areas, now is the time. Our programs are asynchronous and flexible, allowing students the chance to upskill and obtain new career goals.
To learn more about these programs, visit our website today at https://focusedusolutions.com/.
References
Sharma, R. (2023, March 13). Ways How Bootcamps Can Help You Create a Future-Ready Workforce. Emeritus. Retrieved August 16, 2023, from https://emeritus.org/in/learn/upskilling-bootcamps-for-future-ready-workforce/#:~:text=Bootcamps%20are%20intensive%20learning%20courses,tech%2Drelated%20fields%20of%20study.
Cobb, J. (2023, April 14). Bootcamp Market Statistics – and the Edupreneur Opportunity. Learning Revolution. Retrieved August 16, 2023, from https://www.learningrevolution.net/bootcamp-market-statistics/
Picciotto, R. (2023, July 7). Tech roles are still 'the most in-demand,' says a job market expert—But you need these skills to land them. CNBC. Retrieved August 16, 2023, from https://www.cnbc.com/2023/07/07/tech-jobs-are-still-the-most-in-demand-says-employment-market-expert.html#:~:text=The%20Bureau%20of%20Labor%20Statistics,workers%20get%20hired%20is%20changing.
FES (2023). Revolutionizing Workforce Readiness. Focus EduSolutions. Retrieved August 15, 2023, from https://focusedusolutions.com/
2 min read
Let us introduce ourselves
Read More